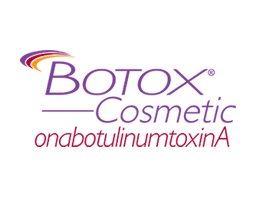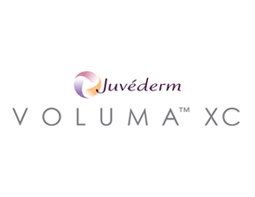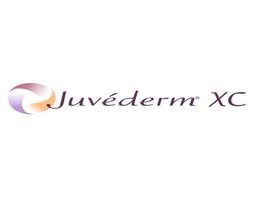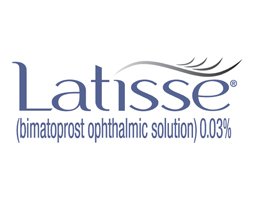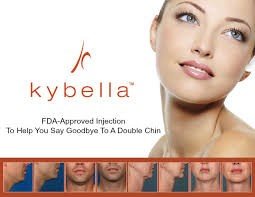 Endoscopic Carpal Tunnel Release (see below)
Dr. Arons offers the complete spectrum of general plastic, reconstructive and cosmetic surgery from head to toe. Plastic surgery is a surgical subspecialty that can improve both form and function on all parts of the human body, including deformities that result from disfiguring illness, birth defects, trauma and normal aging. Its name is derived from the Greek work Plastikos, which means "to shape" or "to mold." It has nothing to do with the use of actual plastic materials.
Personal appearance and perception of self have a profound effect on personal well-being. Thus, plastic surgery cannot only change physical appearance, but it can also improve mental health and "emotional appearance," as well as boost self-confidence. The office of Dr. Arons offers experience in a wide array of procedures available through our office to help achieve the outcome and appearance you desire.
The decision to have plastic surgery – whether necessary or elective – can be a difficult one for many people. Like most medical procedures, it should be very carefully considered before choosing to move forward. If you are considering plastic surgery, our hope is that the information on this website provides you with a better understanding of the many ways we can help and answers some of the questions you might have about the various services we perform.
Body
Liposuction
Dr. Arons has helped many patients attain a slimmer physique and improved appearance with this surgical procedure, first introduced in the United States in 1982.

Liposuction is used to remove localized collections of fatty tissue in several different areas of the body. It is also known as lipoplasty or suction lipectomy. By using a powerful vacuum device, Dr. Arons can suction fat from the legs, buttocks, abdomen, back, arms, face and neck.
Dr. Arons and other board-certified physicians have seen an increase popularity of liposuction due to the effectiveness of the technique and the fact that it leaves only tiny scars.
Abdominoplasty (tummy tuck)
Many of Dr. Arons' patients have turned to abdominoplasy after multiple pregnancies or large weight loss. In those and other circumstances, abdominal muscles weaken and skin of the abdomen becomes loose and flaccid.
A flat and well-toned abdomen is something many of us strive for through exercise and weight control. Sometimes, however, those methods cannot achieve our goals. Even people of otherwise normal body weight and proportion can develop an abdomen that protrudes or is loose and sagging. Abdominoplasty can tighten the abdominal muscles and in some instances improve stretch marks.
Face

The eyes are the focal point of the face, contributing substantially to overall facial appearance. Bags beneath the eyes, wrinkled drooping layers of skin on the eyelids and sagging eyebrows give the entire face a perpetually tired or sad expression.
Aesthetic eyelid surgery performed by Dr. Arons can brighten the face and restore a more youthful appearance by reducing the fat and extra skin that cause these conditions. The doctor frequently recommends blepharoplasty be performed along with a facelift or with other facial rejuvenating procedures.
Facial expressions are the visible signs of how we feel. Although we seldom think about it, many of our expressions involve contraction of facial muscles. Over time, this repeated muscle action to create certain expressions might result in wrinkles, creases and deep furrows that remain visible even when the face has returned to a more neutral or relaxed state. These persistent wrinkles may make us look angry or anxious when we are not and they may be among the first visible signs of facial aging.

Facial rejuvenation by injection of Botox® (marketed as Botox Cosmetic) is a course of treatments to relax the underlying muscles that create unwanted expression lines in the face, thus softening wrinkles and furrows and, in many cases, virtually erasing these lines. The result is a smoother facial surface and a refreshed, more youthful appearance. Botox® has been used therapeutically for many years and is approved in more than 75 countries. Its use to improve the frown lines between the eyebrow (known as glabellar lines) was approved by the FDA in 2002. Since then, millions of Botox® injections have been performed.
Botox® is one of the most widely researched medicines in the world. It is a purified therapeutic agent that is also used for lines across the forehead, crows feet and cords in the neck called platysmal bands. In addition, Botox® has also been used to soften the folds that develop in the nasolabial area (extending from the outer corner of the nose, to the corner of the mouth) and to soften so-called marionette lines (extending from the corners of the mouth, down to the chin). Botox® injection is a quick and simple procedure with minimal downtime. It can be performed in the office, usually without any anesthesia and on the same day as your initial consultation, if so desired. Botox® does not leave you with a frozen face; rather, it gently softens your natural facial contours. Patients report that they look less angry and more awake.
Botox® is not only for the "rich and famous." According to a recent survey, working mothers between the ages of 40 and 55 are the most common users. Those with annual household incomes of less than $100,000 (44%) were more likely to use Botox® than those with annual incomes of more than $150,000. It is a reasonably priced and highly effective aesthetic procedure. It is a highly cost-effective procedure that produces a significant result with relatively minimal investment or risk.
The effects of Botox® can last up to 3-4 months. When the drug wears off, your face will return to its pretreatment condition, although sometimes with repeated injections, the underlying muscles may permanently weaken. Many people choose to continue regular treatments, typically 2-3 times per year. Botox® is not only for women, as men can experience excellent results as well. Side effects are minimal but may include temporary bruising and redness.